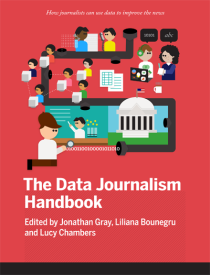 What used to be a small specialty in a few newsrooms has grown some larger wings in the past couple of years. The challenge though is that a lot of journalists aren't used to handling, let alone analyzing, a lot of data. The free and open source Data Journalism Handbook, a set of guides and case studies, hopes to help with that.
It was born at a 48 hour workshop at MozFest 2011 in London. It subsequently spilled over into an international, collaborative effort involving dozens of data journalism's leading advocates and best practitioners – including from the Australian Broadcasting Corporation, the BBC, the Chicago Tribune, Deutsche Welle, the Guardian, the Financial Times, Helsingin Sanomat, La Nacion, the New York Times, ProPublica, the Washington Post, the Texas Tribune, Verdens Gang, Wales Online, Zeit Online and many others.
At a glance, looks like a promising resource, even if you're not a journalist.