Planet Money, a radio show on NPR covering the global economy, loves data, but graphs don't work out so well when your listeners can't see them. So in this experiment, the show tried converting data from the Case-Shiller Home Price Index (below), to musical notes (above) and then recruited Julliard baritone Timothy McDevitt to sing them.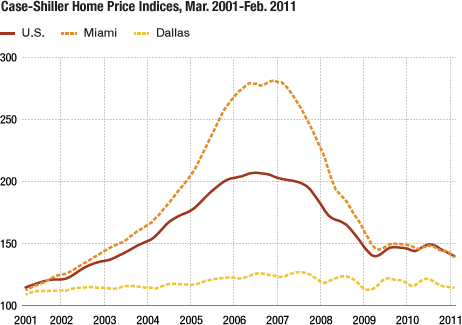 Here's what it sounds like. Do you hear the rise and fall?
Listen to the data for specific cities on NPR.