It seems like all the mobile groups are suing each other these days. Who's suing whom? What company is suing the most? Who's getting sued the most? There was a mini-wave of graphics last week to help answer these questions.

Nick Bilton actually kicked things off back in March: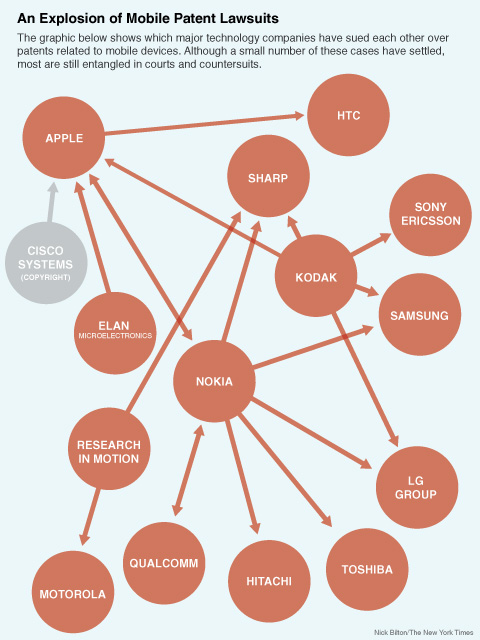 The Guardian revisited the topic (top) with the recent news that Microsoft is suing Motorola over their line of Android-based phones:
Microsoft, the world's largest software company, claims that Motorola infringes nine of its patents in mobile phones running Google's Android operating system; specifically, email, contacts and calendar synchronisation, scheduling meetings and notifying applications of changes in signal and battery strength.
The Guardian version was a bit too powerpointy though and not especially easy to read, so David McCandless reworked it to minimize crossing lines. Companies are sized by revenue and colored by increasing or decreasing revenue: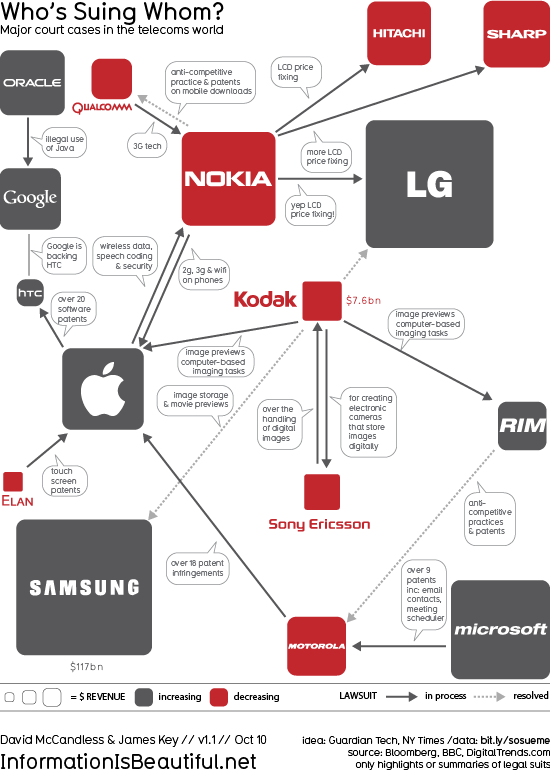 Finally, Design Language tried their own version to make plaintiffs and defendants more clear with a circular network diagram: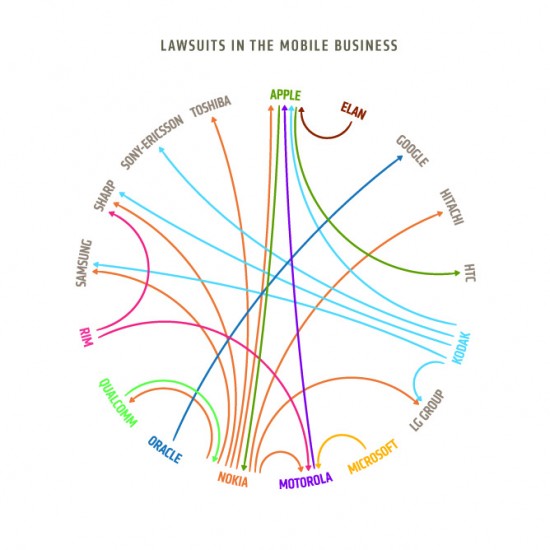 Which one does it for you? I like Design Language's the best for its simplicity and ease of read. However, David's does a good job of telling what each lawsuit concerns. Both are definitely improvements on the original.
[Thanks, Bruce]