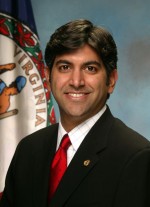 Tim O'Reilly and Aneesh Chopra, Federal Chief Technology Officer sit down for a chat on the US government's goals on open data and information accessibility. Disregard the infomercial feel to it. There's some interesting tidbits in there, albeit pretty broad.
Uses for data
Chopra brings up two examples on how the government is getting involved, and what's interesting about them is that it's not what most have in mind. It's not about money matters or policy-making.

The first is an anecdote about a physician with a patient who moved away to a different state. The physician would like to transfer the patient's health records to a physician in the patient's new state. There's no way to do it directly, so he exports a file and sends it through email over the non-secure connection. Not good. The government, however, has been working with groups on building an infrastructure where your health records can be transferred, with your permission to your new health provider, quickly and securely.
Second example, simply put, is a way for consumers to access their energy consumption. Only the big companies know now.
So it's not just about transparency, Data.gov, and all that jazz. It's also about setting up the technology to make stuff easier to get at.
So after one and a half years, what's the biggest accomplishment? Chopra says it's is the culture change in open data. His biggest concern moving forward? Cyber security.
Watch the full 15-minute interview below.