When you ride your bicycle around, I bet you always wish for two things. First: "I wish this was electric so that I didn't have to pedal so much." Second: "I wish I could use my bicycle as a data collection device." Well guess what. Your dreams have come true. The Copenhagen Wheel, conceived by the MIT SENSEable City Lab, will do just that. With everything rolled up into one hub, a quick and simple installation turns your plain old bicycle into an electric data collection device.

The wheel stores energy when you pedal and brake, and turn on auto pilot through your iPhone when you're feeling lazy. Your iPhone, which mounts on the handlebars, is also used to switch gears and lock and unlock your bike.
On top of that, or rather, inside the wheel, there are sensors for torque, noise, carbon monoxide, nitrogen oxide, and location. Look back on the environment around you, from the your data's point of view, and optionally, share your data with the community to contribute to a closer view of your town.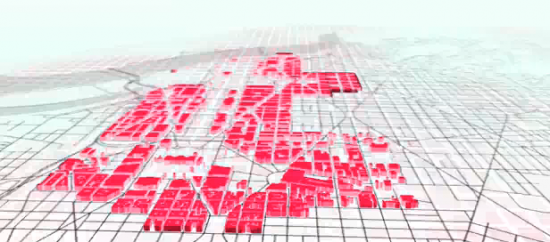 It's still in development, but sign me up. I want one. That, and a bicycle.
See the wheel in action in the video below.
[via datavisualization.ch]
*Photos by Max Tomasinelli