Matthew Bloch, Ford Fessenden, and Shan Carter continue the New York Times geographic sexiness with their recent interactive, mapping taxi flow across Manhattan over time. The scroll up top lets you move through times of the week, or just press play and watch it go. You can also roll over blocks to see rides per hour.

To the right are some pre-selected locations that you can look at. The best one has gotta be Lexington Avenue at 60th Street a.k.a. Bloomingdale's.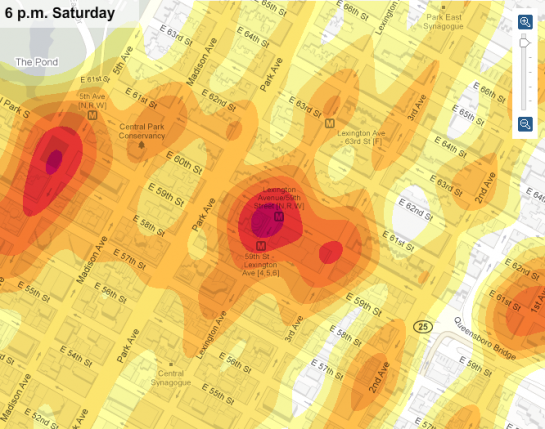 About the Data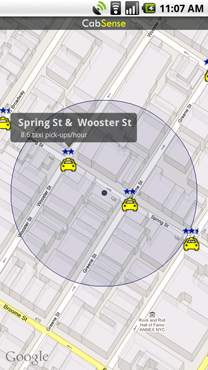 The data that makes this possible comes from a partnership between Sense Networks and New York City's Taxi & Limousine Commission. The Taxi & Limousine Commission provided millions of GPS data points, and Sense Networks processed it, and made use of it.
The end result: CabSense, a free mobile app available on the iPhone and Android phones that tells you the best block to wait for a cab, based on time and your location.
That's right. No more waiting around in random areas, wondering where all the cabs are. There's also an online version, but if you're going to do that, you might as well use the NYT interactive.
In any case, I'm sure there are plenty of New Yorkers who will find this useful. Has anyone tried it yet?