FYI: A new edition on the current state of the world is coming soon from FlowingPrints. Join the mailing list to be first to know when it's available. I'm only going to take orders for one week this time around, so please please make sure you sign up. More info coming next week.

In the Wild
On a related note, a couple of readers sent some photos of our education prints in the wild. It makes me happy to see the prints put to good use, especially in an education setting.
This one is from Jeff, a teacher in Philadelphia: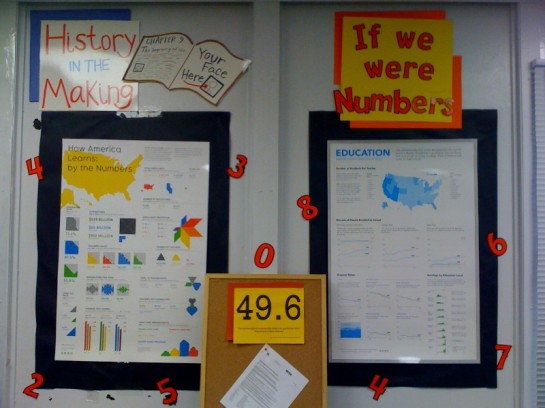 And this one from Alice (thanks to Dan's generosity), a teacher in Sacramento: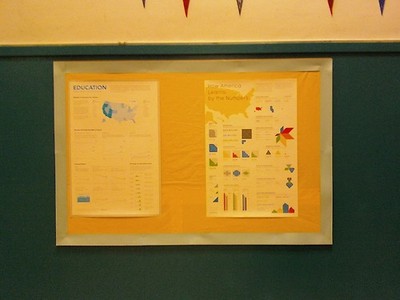 If you're an educator and know of some empty wall space that can be filled by our prints, please do contact me so I can send some your way. If you're not in education, remember, your order helps me send more prints to people like Jeff and Alice.
Finally, if you just want to help out with a few bucks because you think education is important too, you can donate to the cause. Whether it's a dollar or a hundred, every little bit counts.