Music preference by region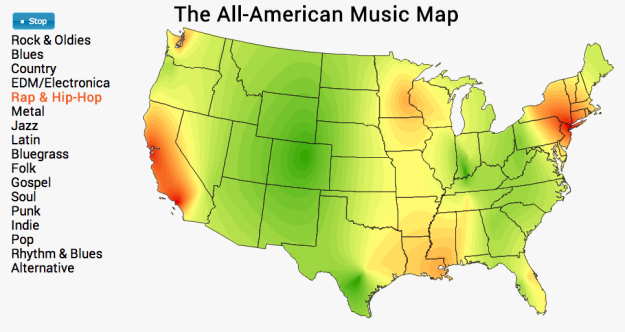 Movoto mapped music preference for various genres, across the United States.
We calculated musical taste scores using data from the National Endowment of the Arts, the Bureau of Labor Statistics, and the U.S. Bureau of Economic Analysis (via the Martin Prosperity Institute) and state level music preferences from Wikipedia. The scores include music genre preference survey data and genre performer concentrations by metro, weighted by that metro's influence on the music scene. We took the scores for each metro and used a spatial statistics method called nearest neighbors to create the heatmap.