Earth's skies with Saturn's rings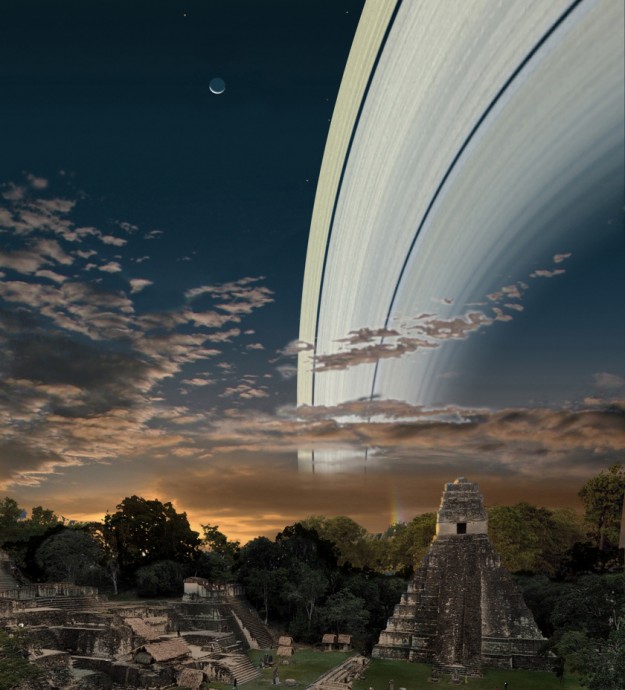 Illustrator Ron Miller imagined what Earth's skies would look like if we had Saturn's rings.
Now, Miller brings his visualizations back to Earth for a series exploring what our skies would look like with Saturn's majestic rings. Miller strived to make the images scientifically accurate, adding nice touches like orange-pink shadows resulting from sunlight passing through the Earth's atmosphere. He also shows the rings from a variety of latitudes and landscapes, from the U.S. Capitol building to Mayan ruins in Guatemala.
Miller has a large portfolio of space-related illustrations also worth a look. [via @golan]