Putting today into perspective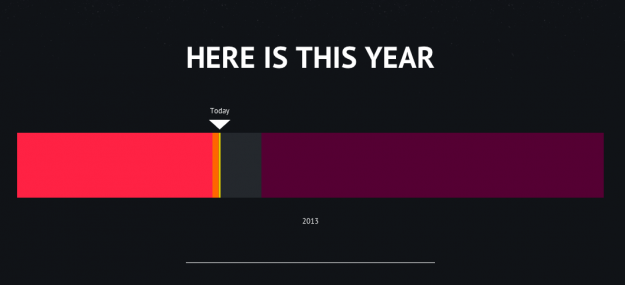 When you focus on all the small events and decisions that happen throughout a single day, those 24 hours can seem like an eternity. Graphic designer Luke Twyman turned that around in Here is Today. It's a straightforward interactive that places one day in the context of all days ever.
You start at today, and as you move forward, the days before this one appear, until today is reduced to a one-pixel sliver on the screen and doesn't seem like much at all.