Map of Craigslist Missed Connections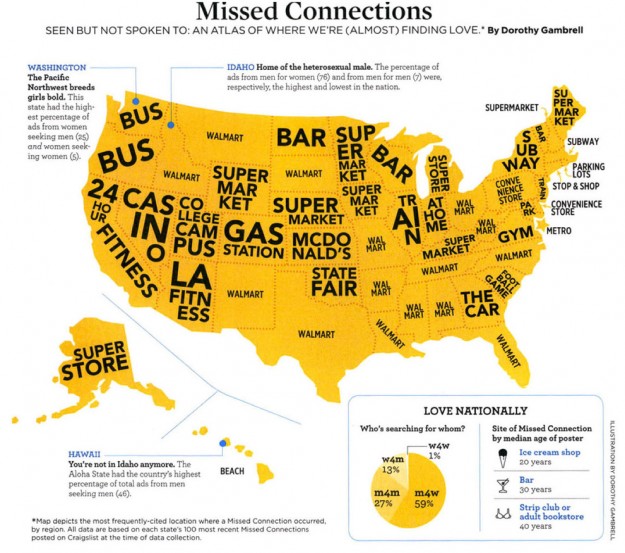 On Craigslist there's a section in the personals for "missed connections" which lets people post missed chances at love with the (slim) hopes that the person he or she saw sees the random post on Craiglist. They usually start off like, "I saw you in that place, and you were..." Dorothy Gambrell mapped the most frequent location for each state.
In California, there's apparently a lot of eyeballing at 24 Hour Fitness, and in New York it's the subway, which shouldn't be surprising. I like how bars are most mentioned in North Dakota and Wisconsin, which matches up with the bars versus grocery stores map from a couple of years ago.