Feltron Report 2010/2011 is out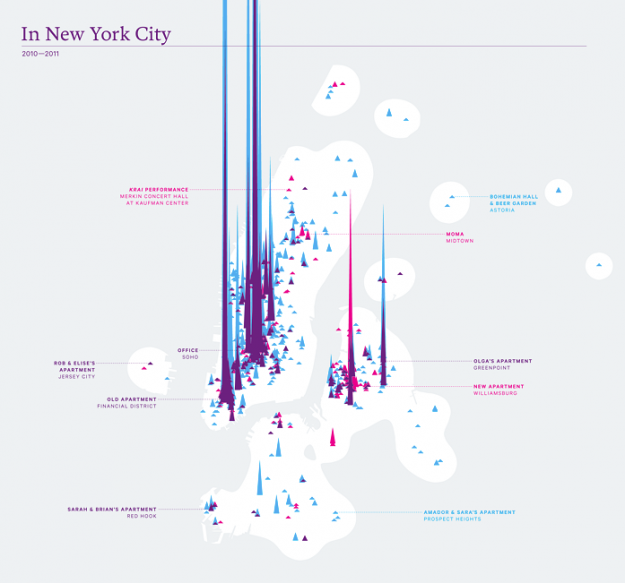 When Nicholas Felton headed over to Facebook last year, I thought we'd seen the last of what's become an annual tradition, but it seems to be alive and well and still looking sexy. Felton, best known for his personal annual reports, is out with a 2010/2011 report that quantifies his life for the past two years.
The previous one was a tribute to his late father, so this year he had double the data. Most of the data is presented chronologically, but there is one panel on the next to last page that shows a comparison between the two years, which I found most interesting. More trips in 2011 to the parking garage, gas station, and the liquor store.
[Feltron]