Changing face of plastic surgery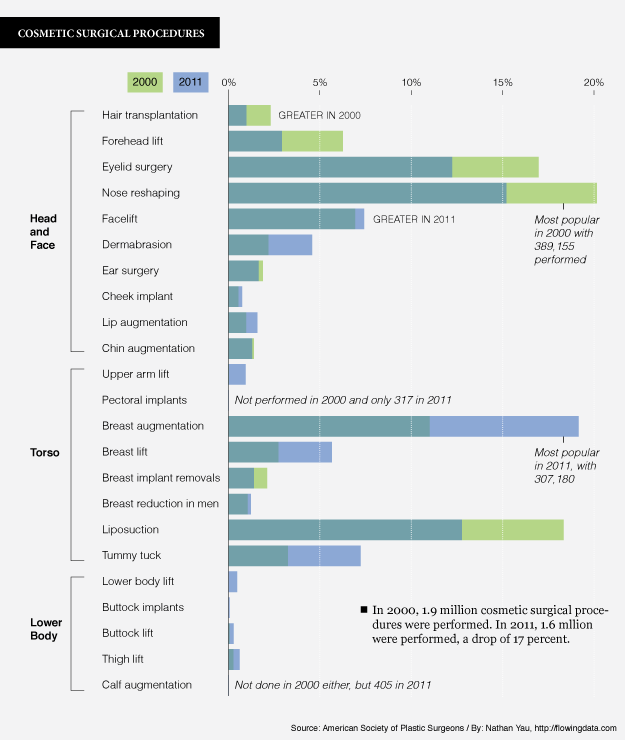 Many people aren't happy with their face or body, and a proportion of those turn to plastic surgery to try to alleviate their displeasure. The American Society of Plastic Surgeons annual report shows just how many have opted for cosmetic surgical procedures. There were nearly 1.6 million of them performed in 2011, along with 12.2 million minimally-invasive procedures.
The above chart compares the distributions of the former from 2000 (shown in green) to 2011 (shown in blue). The two years are overlaid, and procedures are roughly organized by spot on the body. Breast augmentation led the way in 2011 with about 307,000 performed.