Point guard fundamentals of Jeremy Lin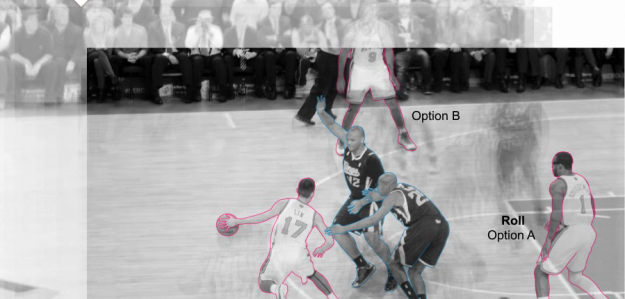 You knew this was coming, right? The New York Times describes the point guard fundamentals — dribble penetration, ball screen, and isolation — of Jeremy Lin in this animated Linfographic. For each play, the players of interest are outlined, and the frame shifts so that you can see where the players have been, relative to where they currently are. It's a simple concept executed well.
I'm familiar with this stuff already, but I imagine this being pretty useful for people just tuning into the game, due to their sudden case of Linsanity. Today's game against Dallas is gonna be a hot ticket.