Open thread: Is it OK to confuse if that's the message?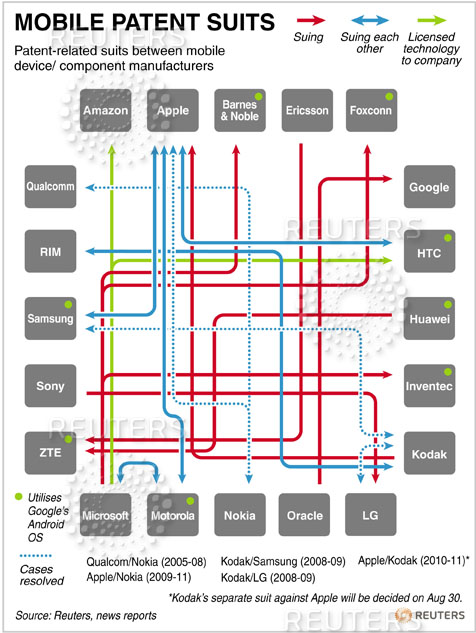 Earlier this week we saw two versions of mobile patent lawsuits. The original was tangled, whereas the interactive revision was less jumbled. Reader Josh commented that the original had an advantage over the clearer version in that it actually demonstrated the mess that is patent law. A simliar argument came up last year, too, with this confusing chart showing Obamacare.
With the patent chart, there's clearly a way to make the data more readable. If you had a choice between the original and the remake, is it okay to choose the original if your point is that mobile patent lawsuits suck and are more confusing than they need to be?