Firefox 4 downloads in real-time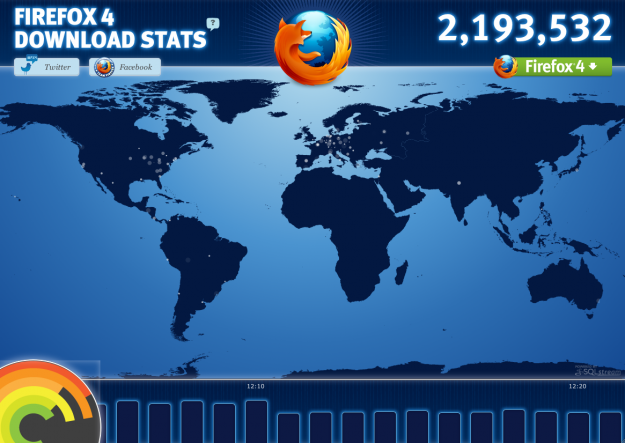 Firefox 4 came out of beta today and is now available for download. As of writing this, there have been about 2.2 million downloads worldwide, and you can watch the action in real-time. Little bits of fairy dusts shimmering worldwide with a counter up top and an hourly time series chart on the bottom.
The new browser boasts faster browsing, a new way of organizing your tabs, and plenty of other updates. Will it be enough to bring former Firefox users who switched to Chrome? I just closed Chrome, and am writing this in Firefox. We'll see how this goes.