Japan satellite photos show before and after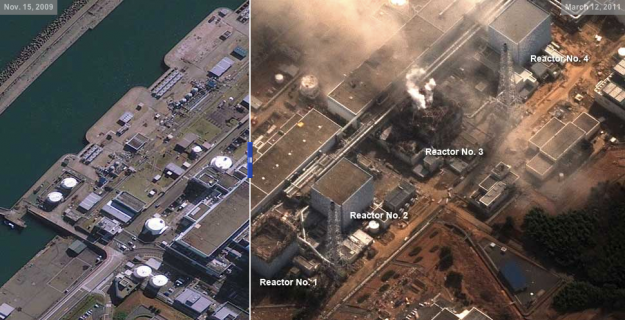 The New York Times has a set of sobering satellite photos of Japan. Sweep the slider back and forth to see before and after. Bright and sunny to barren, smoky, and flooded. Above shows the area of the Fukushima Daiichi Nuclear Plant. Below is what it looked like on November 15, 2009.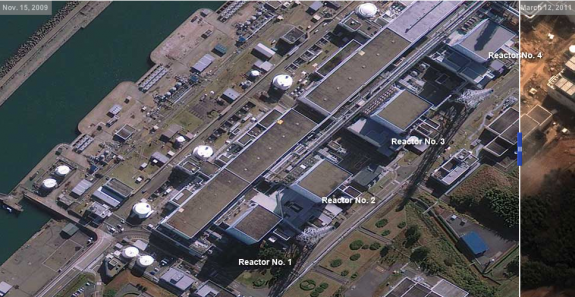 Please give what you can.
[New York Times | Thanks, Patrick]