Global Android activations mapped and animated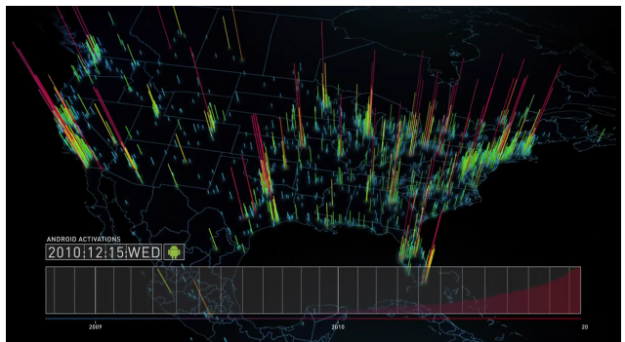 iPhone gets all the glory, but there are plenty of Android phones activated every day, worldwide. This quick visualization (below), from the Android Developers themselves, shows just how that growth has gone over the past few years. It starts with a worldwide view and then zooms in on countries for a closer look. Keep an eye on the top left corner for phone launches.

I've got a Droid X myself. No complaints.
[Video link | Thanks, Ivo]