100 Pixar characters drawn to scale
Designer Juan Pablo Bravo illustrates 100 Pixar characters to scale, from Wally B. and Luxo Jr. to Wall E. and Lotso, from the upcoming Toy Story 3. Main characters are highlighted in yellow. Catch the full giganto version of the graphic on Flickr.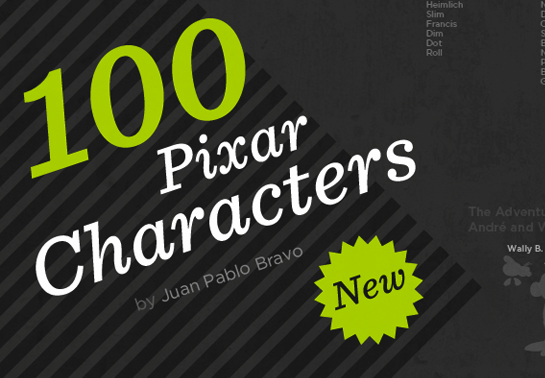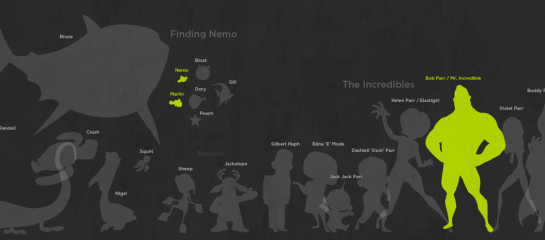 Pixar fanboy? Why yes I am. I can't say I'm totally excited about Toy Story 3, but I'm sure Pixar will do good by it.
Speaking of Pixar - and this is totally random - this Wall-E/Terminator mashup was hilarious:
[via Cool Infographics]