Compare What Your Senators and Reps are Talking About With Congress Speaks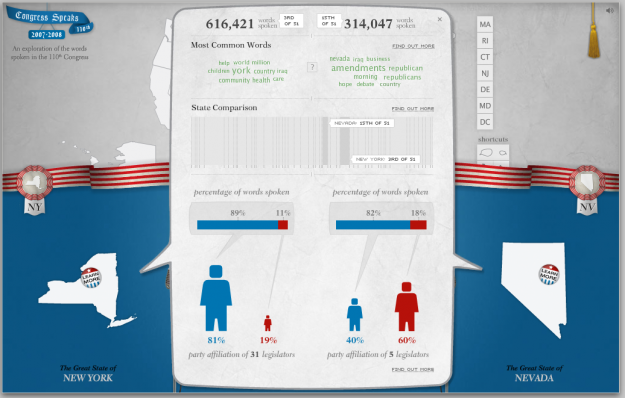 There's a lot of talking in congressional meetings, but what are your state senators and representatives talking about? Design group Periscopic explores what congress men and women said from 2007 to 2008 in this tongue-in-cheek comparison tool with talking heads. The best part about the tool is that behind the humor is actually something useful.
Compare word distributions of senators, of states, of a senator to a state, or representatives, so on and so forth. We get breakdowns by gender, number of words spoken, and by state. All data come from public records.
[via @krees]