POLL RESULTS: What Data-related Area Are You Most Interested In?
A couple weeks ago I asked you what data-related area you're most interested in. Thanks to the 831 of you who answered. As I expected, FlowingData readers have a wide array of data-related interests.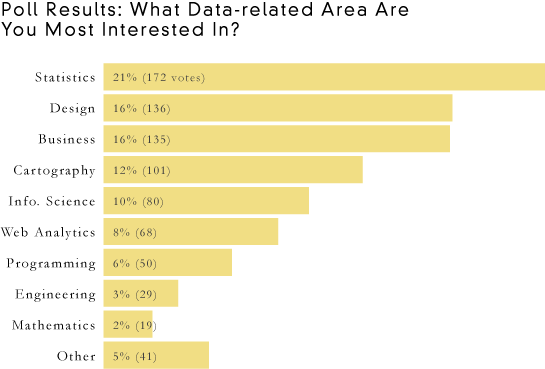 This shouldn't come as a huge surprise since data is just about everywhere you turn. What I didn't expect though was statistics to lead all areas and programming to only have 6% of all votes. Compare that to a similar poll one year ago where computer science held a strong lead. However, I included web analytics this time around, which I suspect grabbed some from the CS crowd. Information science and cartography also had a strong showing this time around.