Flickr Tags and Pictures as a Universe – Tag Galaxy
Steven Wood's thesis project, Tag Galaxy is a beautiful piece of work to visualize Flickr tags and pictures. Type whatever tag you want, and the results are organized with your tag as the sun and related tags as orbiting planets. Rotate and browse the galaxy to view pictures with the corresponding tag. Above was the result that I got after inputting "visualization".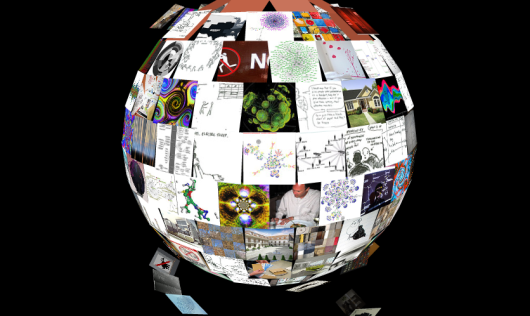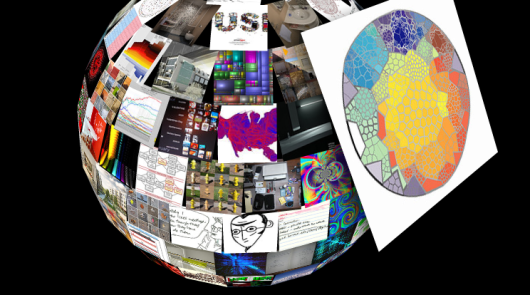 Tag Galaxy was implemented with PaperVision 3D and (obviously) uses the Flickr API.
[via Mashable]