More Mapping from amMap Offering Flexibility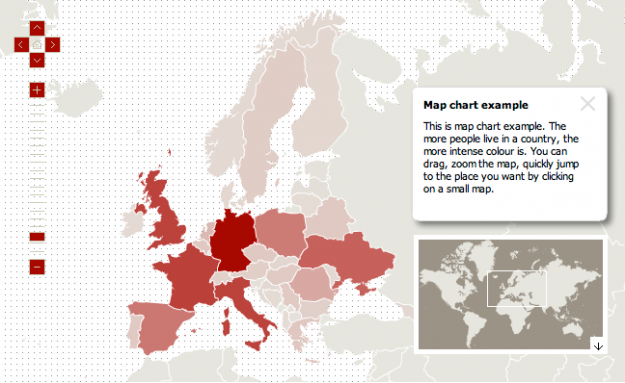 Yes, more mapping. Map, map, map. amMap offers a Flash-based mapping tool that you can download and customize to your liking.
Ammap is an interactive flash map creation software. Use this tool to show locations of your offices, routes of your journeys, create your distributor map. Photos or illustrations can be used instead of maps, so you can make different presentations, e-learning tools and more.
There's some smooth browsing and zooming, and it's pretty sleek. Those who appreciate simplicity will appreciate amMap. Plus, it's free :)
I think the custom area option is particularly sexy. This means that instead of browsing countries, you can create areas in the shape of people and then display that in the same way, like below: