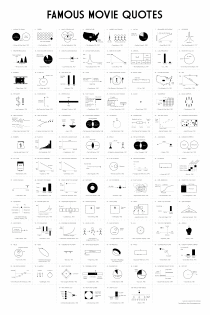 It's been an interesting few days. I thought a few people would find the famous quotes graphic amusing, but I didn't expect so many to share my odd sense of humor. Thanks.
If you haven't pre-ordered a poster yet, today's the last day to get it at a discounted price.
I'm going to proof the poster a few more times tonight and then send it to the printers. They should take about a week to get the finished posters to me. From there, I'll be (really) busy signing and rolling.
I still expect mid-February shipments to you. International shipping takes a little longer of course, depending on where you are.