Test your geographic knowledge in Google map game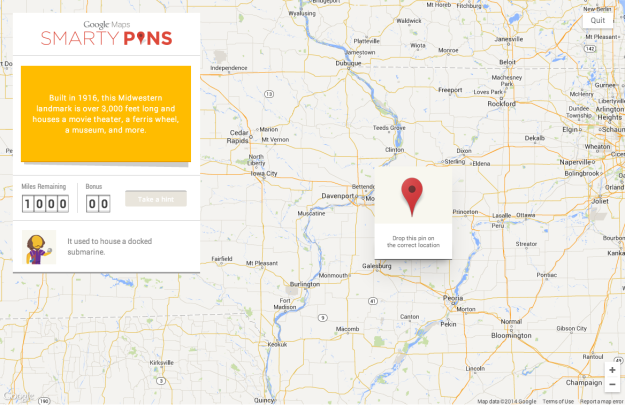 Smarty Pins is a simple, fun map game by Google. You get a trivia clue about some location, and the goal is to drop the pin as close as you can to the correct place. You start with 1,000 miles, and you get docked each time for how far your choice was from the actual location.
For more on how little you know about where stuff is, see also the state matching game and the Mercator map puzzle.