Freakonomics is available on Netflix to watch instantly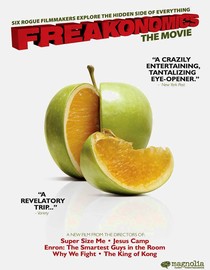 FYI: Freakonomics, the Movie is available to watch instantly on Netflix right now. It is of course based on the highly recommended first book by Steven Levitt and Stephen Dubner. I just watched it last night, and it's not as good as the book, but still an interesting watch. If anything, it's worth watching just to see Levitt talk about data. The exchange between Levitt and Dubner is also pretty entertaining.
I haven't read the second book, SuperFreakonomics, yet. Thoughts?