Minimalised consumer products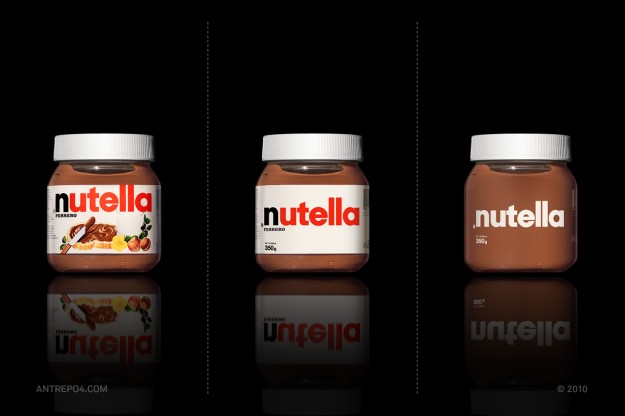 Antrepo wonders what it might be like if the labels on consumer products were stripped of all their flare and were to go semi-minimal and completely minimal.
Obviously some of them wouldn't work from a practical perspective, because well, customers would have no idea what the product was, but from an information design and visualization perspective, it's fun to think about. Strip out the extraneous until you can strip no more.