10 Visualizations for Number of Days to Pay Your Taxes
A couple weeks ago, FlowingData ran another Visualize This challenge. I posted a dataset on the number of days it takes the average person in each state to pay his or her taxes and asked you to visualize it. The number of days vary, because tax burden varies state-by-state. The day all taxes have been paid is dubbed Tax Freedom Day. Alaska has the earliest Tax Freedom Day while Connecticut has it last.
Here are the interesting results you all came up with. Thanks to those who participated. Nice work all around.
Joe Mako used Tableau Software to create an interactive dashboard: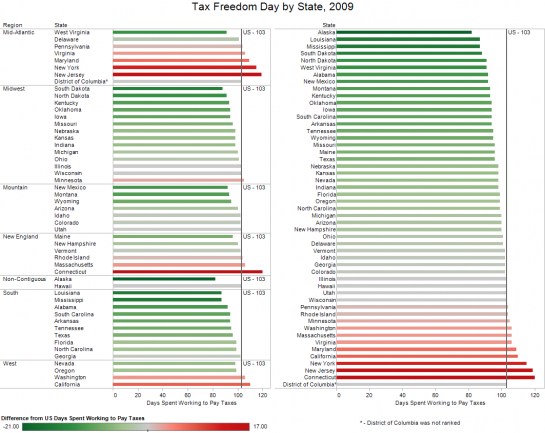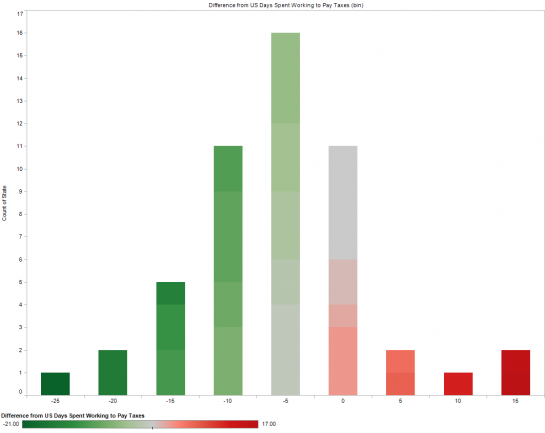 Andrew threw together an interactive Adobe Flex based visualization: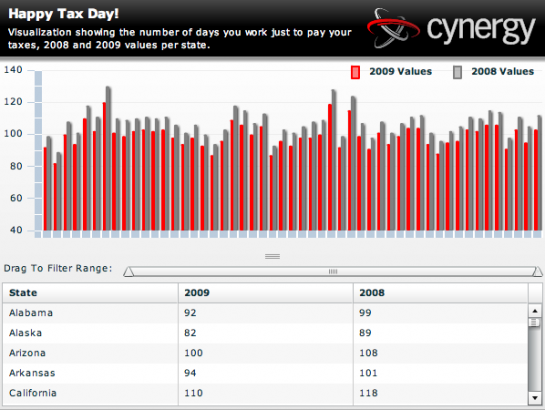 Annie took a different route with an interactive calendar interface. This was definitely one of my favorites, partially because of the smooth interaction and partially probably because I wasn't expecting it: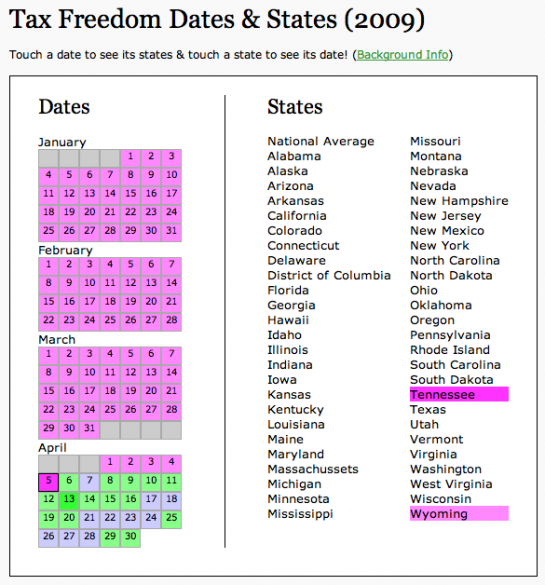 Frank went with a map on Many Eyes, the online application that promotes social data analysis: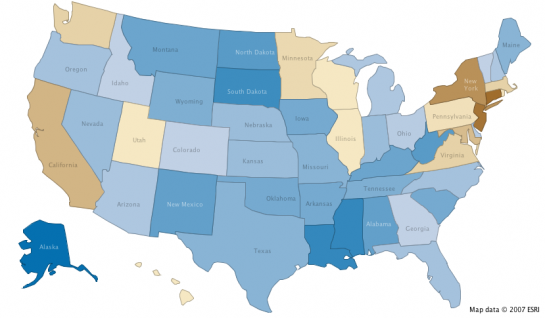 Rachel, from bime, used the Tax Freedom Day dataset to test their online dashboard tool: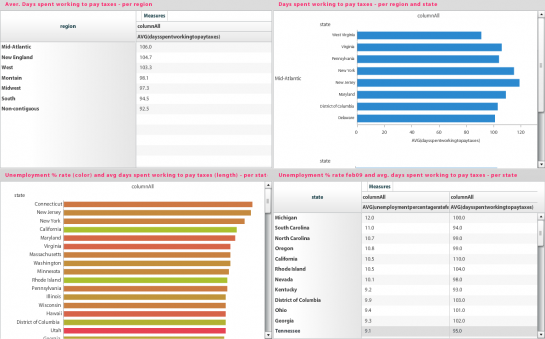 couvares from Verifiable, another online data analysis toolset, put this one in: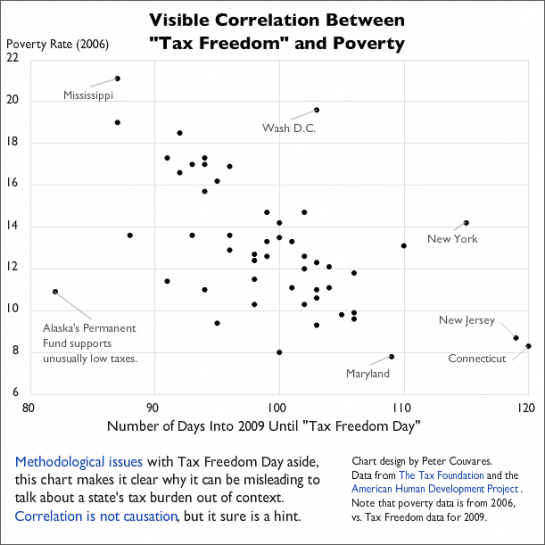 Finally, Alex, tried out a couple of readily available online applications to visualize the dataset, one with Verifiable and the other with UUorld: