Flowchart Shows You What to Say During Sex
This flowchart shows you what to say during private time with your special friend. Say goodbye to confusion and hello to deep conversations. Start from the middle of the chart and work your way out. Never again will you be at a loss for words.

There's also this universal comedy flowchart similar in spirit.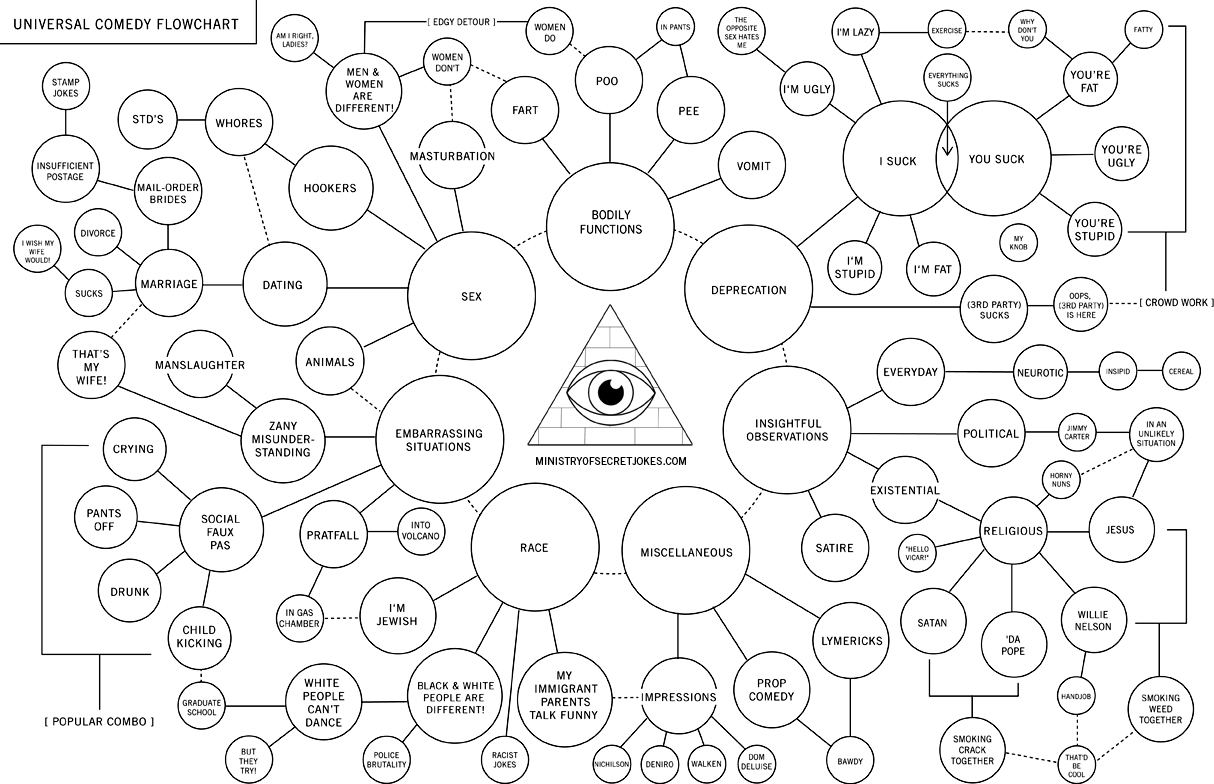 [via comicvsaudience]