Mapping Economic Activity for the World
The G-Econ (Geographically-based Economic data) group has worked on making economic data publicly available via Gross Cell Product (GCP). In other words, they've collected data for each 1x1 degree latitude by longitude cell on the globe. Above is a cell-by-cell globe mapping world population. Here's one that shows world rainfall.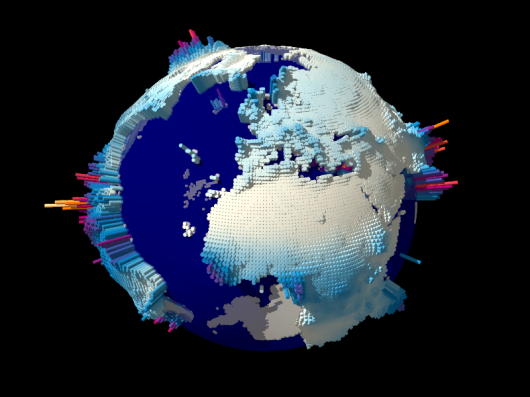 Check out more of these pretty world maps posted to the G-Econ Flickr photo set.