Thank you to Metis for sponsoring the feed this week.
Enrollments opened today for Data Visualization with D3.js.
You may attend a live stream presentation on Wednesday, June 10 at 7pm EDT to see a Data Visualization with D3.js presentation by Kevin Quealy, Metis Instructor and Graphics Editor for The New York Times.
RSVP here to attend our event live stream and chat.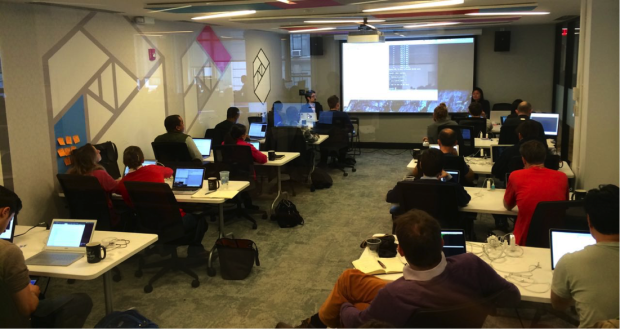 Course Outcomes
Proficiency in using D3 to make static and interactive charts and documents, and in using JavaScript to process and manipulate data.
A working conceptual understanding of the field of data visualization, particularly as it relates to the internet and mobile devices.
Deep knowledge of the forms and techniques of data visualization and effective display of quantitative information; especially, bar charts, scatterplots, area charts, line charts, choropleth and bubble maps, small multiples, annotation principles; and the strengths and weaknesses of each.
About Kevin Quealy
Kevin Quealy is Graphics Editor at The New York Times and a contributor to The Upshot, the Times' data-centric vertical about policy, politics and everyday life. He has taught journalism and data visualization courses at N.Y.U., the University of California, Berkeley and the City University of New York.
Before coming to The New York Times, Kevin served as a Peace Corps volunteer in South Africa. He has a Master's degree from the Missouri School of Journalism and a B.A. in physics from Gustavus Adolphus College in St. Peter, Minnesota.