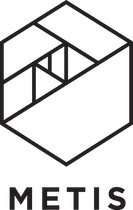 Metis, known for their data science bootcamps in New York City, is holding a Data Science Open House on February 3. Enjoy pizza and drinks as data science instructors Irmak Sirer and Bo Peng, both of whom are data scientists at Datascope Analytics in Chicago, walk you through a sampling of what students learn throughout their 12 weeks of project-based data science work at Metis.
The Metis Data Science Bootcamp is an immersive experience, designed by world-class industry practitioners. Students receive intensive, on-site instruction, access to an extensive network of speakers and mentors, and ongoing career coaching and job placement support.
Get Skilled
Learn Data Science in 12 weeks with 100% in-person instruction with experts from Datascope Analytics.
Get Connected
A busy speakers and events schedule and daily project work with instructors ensures that students are well-networked by graduation.
Get Hired
Graduates leave fully qualified for a data scientist job. Placement programs are available to all graduates.
Important dates and deadlines:
Open House: Tuesday, February 3 RSVP
Spring bootcamp: April 6, 2015 – June 26, 2015
Early Application Deadline: Monday, February 16
Final Application Deadline: Monday, March 9
Summer bootcamp: June 29, 2015 – September 18, 2015
Early Application Deadline: Monday, May 11
Final Application Deadline: Monday, June 1
Thanks to Metis for sponsoring the feed this week.