I just created a new Twitter account, and it got me to thinking about all the data visualization I've seen for Twitter tweets. I felt like I'd seen a lot, and it turns out there are quite a few. Here they are grouped into four categories - network diagrams, maps, analytics, and abstract.
Network Diagrams
Twitter is a social network with friends (and strangers) linking up with each other and sharing tweets aplenty. These network diagrams attempt to show the relationships that exist among users.
Twitter Browser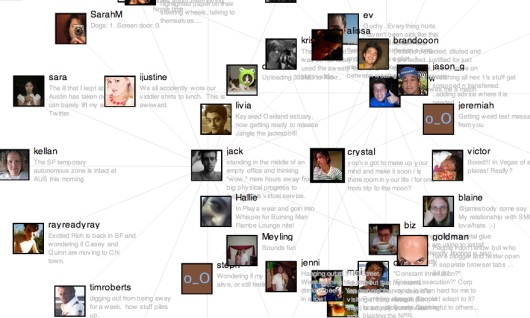 Twitter Social Network Analysis
The ebiquity group did some cluster analysis and managed to group tweets by topic.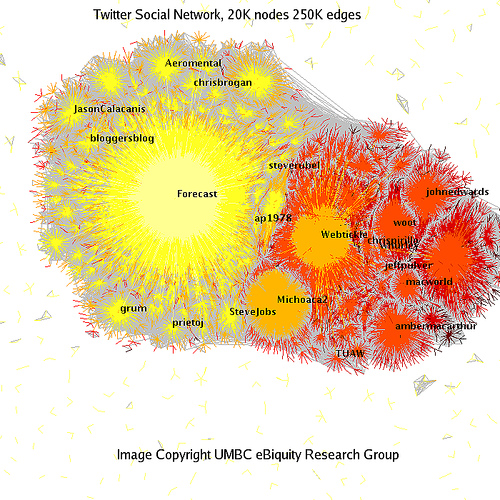 Twitter Vrienden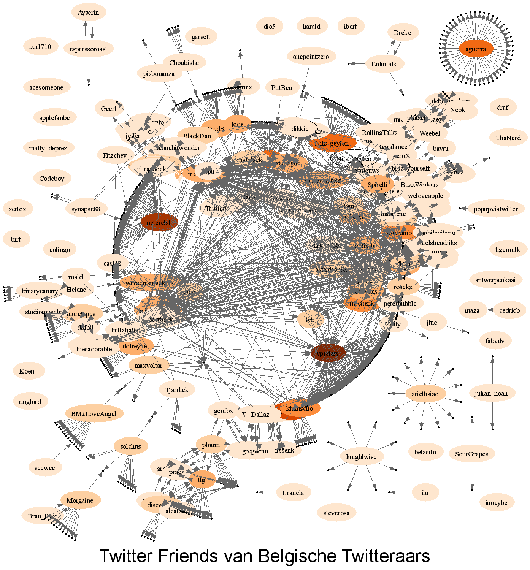 Twitter in Red
I'm not completely sure how to read this one. I looks like it starts from a single user and then shoots out into the network.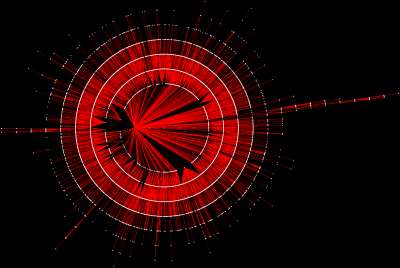 Twitter Network