There was a time I didn't really know what I wanted to do, but since I saw these data visualization pieces, I haven't looked back.
Jonathan Harris and Sep Kamvar collaborated again in their featured piece at New York Museum of Modern Art's Design of the Elastic Mind exhibit. Similar in flavor to their previous…
This spam visualization, by Irad Lee, was one of favorite projects at Visualizar.
Think lots and lots of happy thoughts.
There's a nice data visualization 101-type post over at We Make Money Not Art.
Zachary Pousman et al. write in their paper Casual Information Visualization: Depictions of Data in Everyday Life Information visualization has often focused on providing deep insight for expert user populations…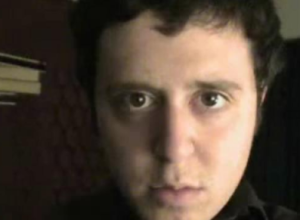 Noah Kalina took a picture of himself every day for six years (and still going); above is all of the pictures put together into a time lapse. Now that's diligence.…
Every day during the summer I walked past "Moveable Type" in The New York Times lobby. Since my adviser was one of the people working on it, I had the…
Icastic has a fun (and growing) collection of (currently) 247 hand-drawings from contributors who have shown how they see time. Some are very detailed works of art while others are…
Chris Jordan's series, Running the Numbers: An American Portrait, just opened this weekend in Los Angeles at the Paul Kepeikin Gallery. Chris depicts large numbers in a way that we…
By now, I'm sure everyone has heard of Pixar's most recent movie, Ratatouille. If you haven't seen it, I HIGHLY recommend it. Not only is it beautiful animation and a…
The folks with STATIC!, a project led by the Interactive Institute in Switzerland, have been working on some really cool stuff. Their research is focused on interactive design that not…