Planetary layer cake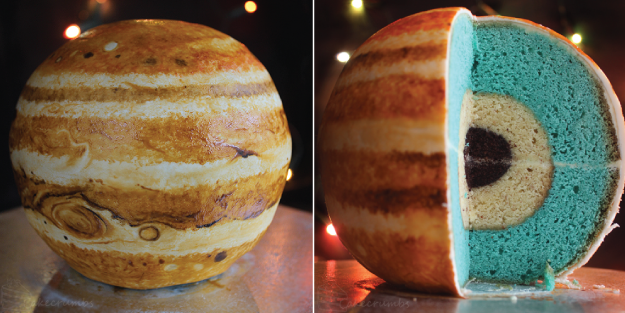 From Cakecrumbs, a product that helps you learn while you eat: planetary layer cakes. The graduate student slash baker hobbyist's sister asked if she could make one, and at first she thought it couldn't be done. But then she thought more about it.
I spent the rest of the afternoon thinking about it. I don't admit defeat. Ever. But especially not with cake. Nothing is impossible is pretty much my baking motto, so to say this cake was impossible left me feeling weird. There had to be a way. A way that didn't involve carving or crumbing the cake. I kept mulling it over until I had a breakthrough.