Happy new year around the world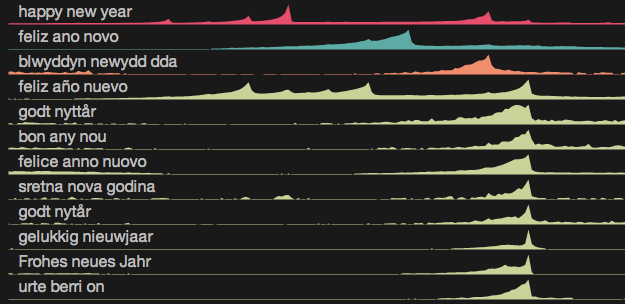 New Year's is a worldwide event, but as we know, it doesn't happen simultaneously everywhere. Midnight happens in different time zones and in various languages, so Krist Wongsuphasawat from Twitter visualized the event in an animated interactive, as people tweeted happy new year around the world. Press play and see how it happened.
The best part is that UTC+01:00 area that covers Central Europe and Western Africa. Spikes in 16 languages by my count.