Lego minifigure taxonomy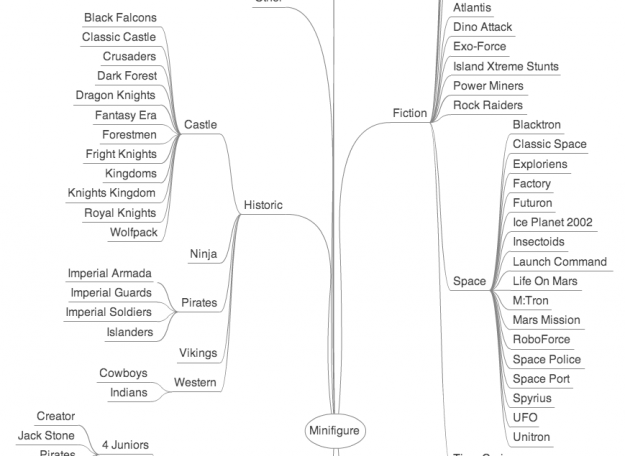 There are over 4,000 Lego minifigure characters ranging from plumbers and judges to licensed ones such as Harry Potter and SpongeBob SquarePants. Christoph Bartneck from the University of Canterbury created a taxonomy to logically categorize all of the characters.
If only the categories in the interactive expanded to show pictures or links to the actual minifigures. That would be killer. Hey, illustrators, looking for a side project? There you go.