Los Angeles Fire Department response times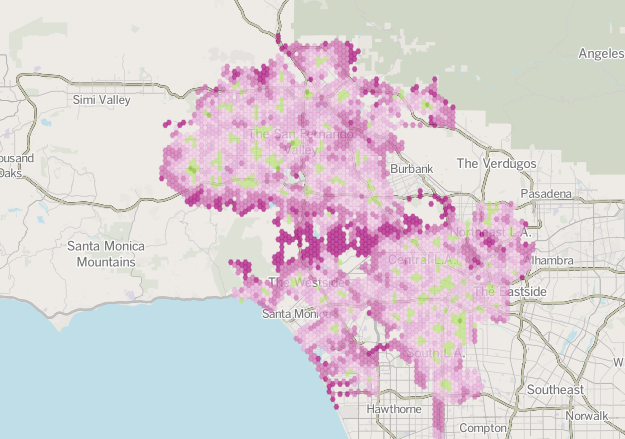 Ben Welsh, Robert Lopez, and Kate Linthicum for the Los Angeles Times analyzed more than a million runs by the Los Angeles Fire Department to estimate response times, based on where you live. The national standard is six minutes. The map shows average response times that are greater in red and those that are under in green (basically, anywhere there is a fire department).
The lead-in mentions that LAFD leaders have said that they routinely fail to meet the national standard, but if you've driven in Los Angeles, it's not hard to imagine why it takes those extra minutes. I wonder how this compares to other high-traffic cities.