Compare presidential candidate fundraising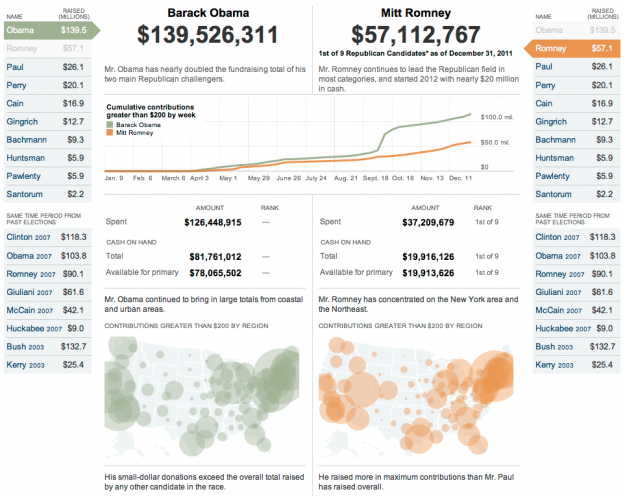 Presidential candidates have raised $186 million up to now, according to the Federal Election Commission. The New York Times lets you compare the amounts raised by each candidate, over time and space. Simply select a candidate on the left, and another on the right to see how they match up. Fundraising by candidates from previous elections, at the same time of year, are also included for context.
While not the focus of the interactive, the distributions for donation size at the bottom seem to be especially telling.
[New York Times via infosthetics]