Horrors coming to each state this Halloween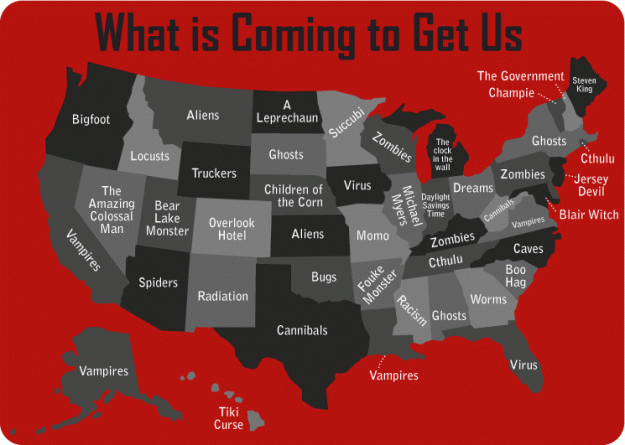 So many movies, so many creepy crawlies that go bump in the night. Very Small Array continues its ongoing run of charts about movies with this map, just in time for Halloween. Watch out Indiana. Daylight Saving Time is coming to get you.
Speaking of Halloween, my wife bought two bags of handout candy from Costco this year. I predict ten pounds will be going in my stomach next month.