Google Map Maker edits in real-time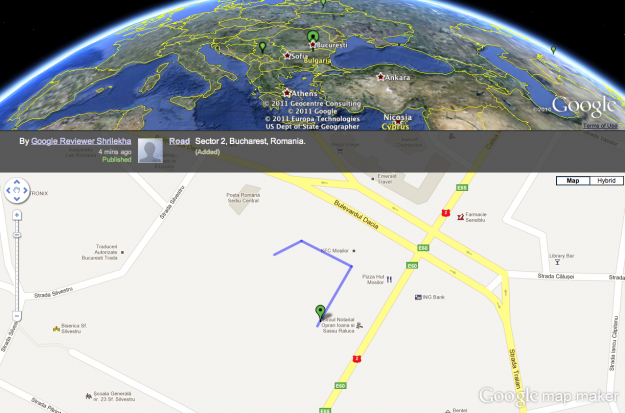 Google Map Maker is a simple tool that lets you draw your own map and share that map with others. The Pulse view lets you see how people are making use of that tool in real-time. On top is the Google Earth view. On the bottom is a zoomed in view of the actual edit. Just press play, and see how people around the world are using Map Maker.
It's a simple map that is of the same likeness as the Zappos sales map and the even older Twittervision, but somehow it's still fun to peek in to see what people are doing.
[Google Map Maker via @johnmaeda]