A deadly year of tornadoes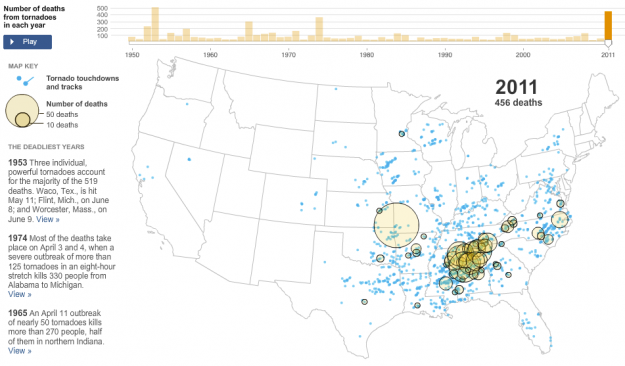 As reported by The New York Times, the tornado in Joplin, Missouri, known to have killed at least 100 people, makes 2011 the deadliest year of tornadoes since 1953 (519 deaths). There have been over 450 tornado-related deaths this year. This NYT interactive shows number of deaths per year with yellow circles and tornado touchdowns and paths with blue lines and dots.

Above is the view for this year. Below is the view for 1953. In contrast to 2011, the majority of deaths in 1953 were mostly due to several powerful tornadoes that touched down in Texas and Michigan.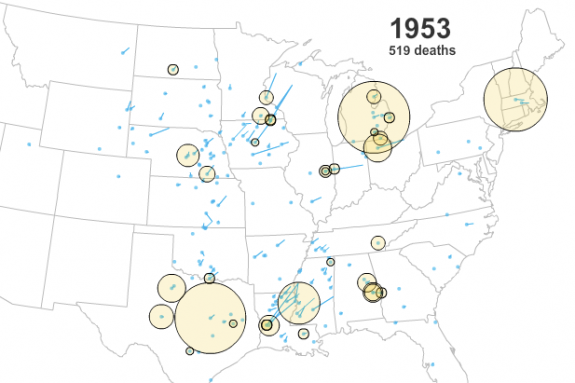 [The New York Times via @nytgraphics]