Plush statistical distribution pillows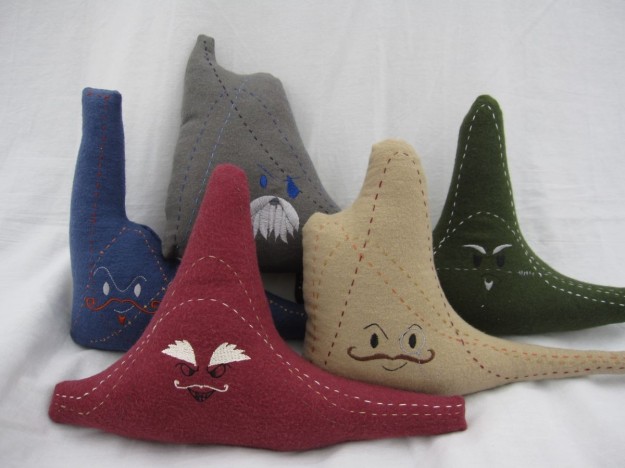 For the statistical nerd in you or for the child you are raising as one, Nausicaa Distribution on Etsy sells handmade gifts inspired by statistical distributions. Above shows the dastardly gang of five evil distribution plushies: Weibull, Cauchy, Poisson, Gumbel, and Erlang. Judging by their moustaches, you better watch out when they're around.

Have a little nerd baby? Check out the distribution plushie and burp cloth set.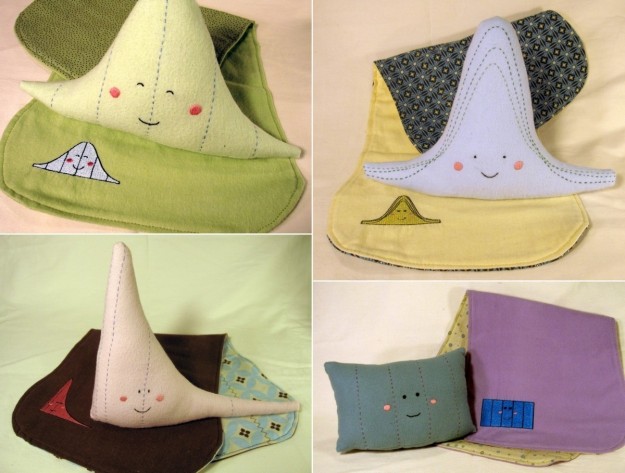 [Etsy store via @statpumpkin]