Firefox vs. IE: Is IE9 a modern browser?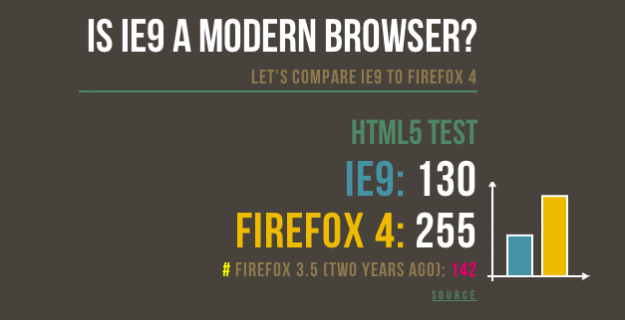 Mozilla tech evangelist Paul Rouget has a go at Internet Explorer 9 in a series of simple graphs, comparing it to Firefox 4. I think Rouget doesn't like IE9. Not sure though.
The obvious progression of this series is to compare Firefox 4 to Chrome and Safari. I await the results.