Realtime Information Graphics Show International Data Interchange
Zum Kuckuck, a design group in Germany, visualizes data interchange and network traffic with Processing in this beautifully executed installation.

On behalf and under the creative management of the Atelier Markgraph (Frankfurt/Main, Germany) Zum Kuckuck (Wuerzburg, Germany) has designed and programmed flexible information graphics for the center`s Release 1, using the open-source software "Processing". The software analyzes the international data interchange as well as the network traffic of the Deutsche Telekom in real time, and reproduces it three-dimensionally, creating a cinematic sequence on a large size plasma screen, prominently placed in the room.
The above is the first view. Here's the second: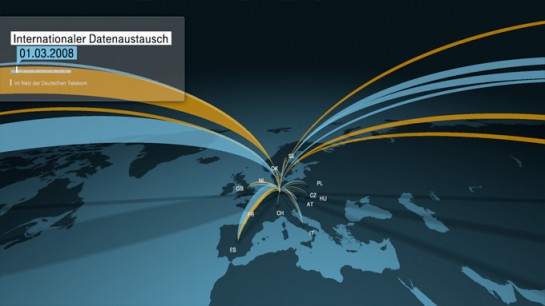 Okay, so we've seen stuff like this before with geotagged Flickr photos or Facebook friend activity, but I don't remember them looking this hot: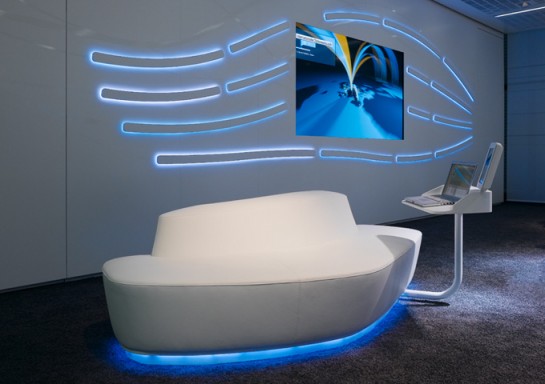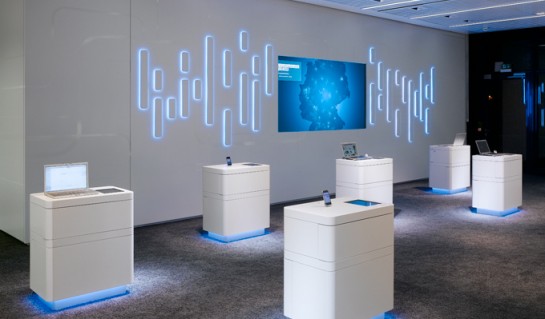 [via information aesthetics]