50 Cars to Make One Bus?
Flygbussarna, a Swedish coach bus company, in partnership with the Acne marketing group, assembled 50 cars into one bus to highlight the production of carbon emissions. Assuming slightly more than one person per car on average, one coach bus could potentially replace 50 cars on the road and reduce carbon emissions some 10 times over.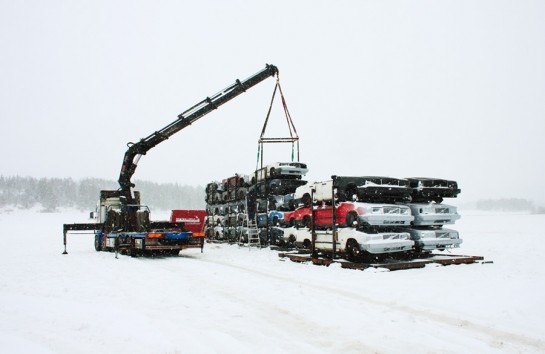 There are of course other considerations outside of carbon emissions like convenience, cost to ride the coach, what kind of car you have, etc, and nevermind the math behind finding the average rider count and other options like carpooling. Hey, the promotion's working, albeit slightly misleading.
[via Cool Infographics]