2008 Feltron Annual Report Now Available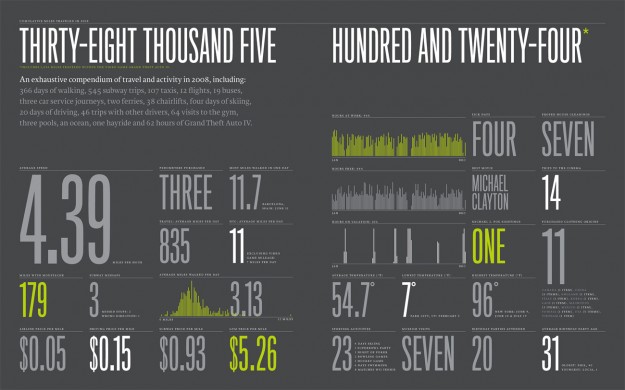 After Nicholas Felton's ever popular 2005, 2006 and 2007 annual report on himself, you knew this was coming. The 2008 Feltron Annual Report is now up for your viewing pleasure. There's a lot more mapping, data, and pages this time around.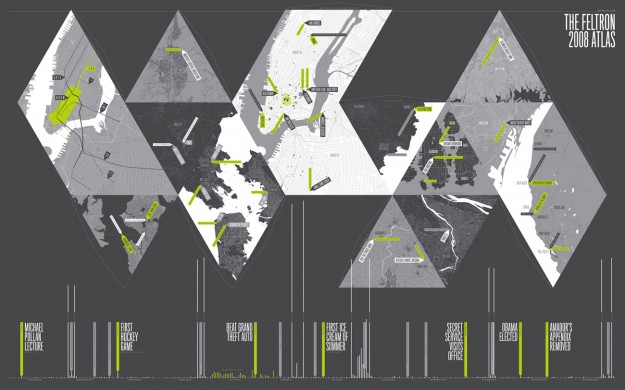 The discipline it takes to collect that much data about yourself is quite the feat, but if you'd like to give it a try, you'll be interested in Nicholas' other project, Daytum, which is an application that allows you to do just that.
[via kottke]