Nathan's Annual Hot Dog Eating Contest – Kobayashi vs Chestnut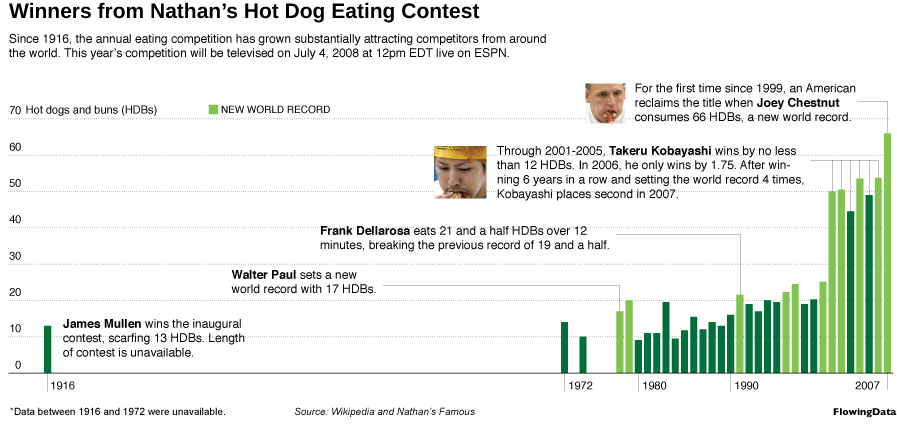 It's July 4th weekend which means lots of burgers and hot dogs across America. It also means it's time for Nathan's annual hot dog eating contest on Coney Island. From 2001 through 2006, 144-pound Takeru Kobayashi dominated the competition, but last year Joey Chestnut brought the crown back to the states with 66 hot dogs and buns (HDBs) in 12 minutes. Who will take the crown this year? Will Kobayashi reclaim the title or will Chestnut keep it in America? Oh the suspense.
Take a look at the history of the event - dating all the way back to 1916.