Personal Transactions as a Network Graph Over Time
Transactions Graph, by Burak Arikan, is a piece placing personal transactions in network graph. Each node represents a transaction while connections (or edges) shows a relationship between transactions based on time and spending category. The thicker the edge the greater the total of the two connected transactions. Viewers are also able to scroll through time to watch how transactions evolve.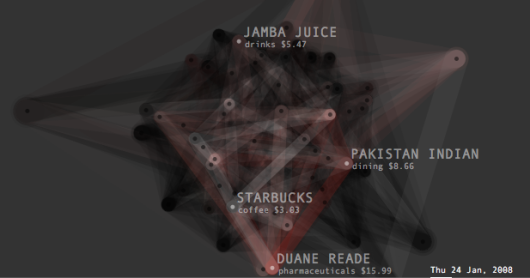 Transactions are updated daily (via a transactions feed), and somehow the transaction graph is used to predict future spending, but I'm not quite feeling that part of the piece.
[Thanks, Tom]