Visualization of Smiling Faces – Microsoft Live / Operation Smile
For the re-launch of the Microsoft Windows Live platform, Firstborn created a generative art installation taking thousands of smiling faces and placing them into a 3-D world. It was an outdoor installation (done in Processing) projected on a seven-story sphere, and I am sure it wowed a whole lot of people. It's definitely amazing me, and all I'm seeing are screenshots and a demo.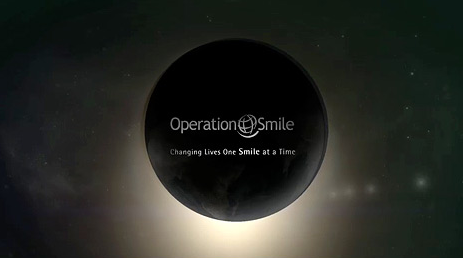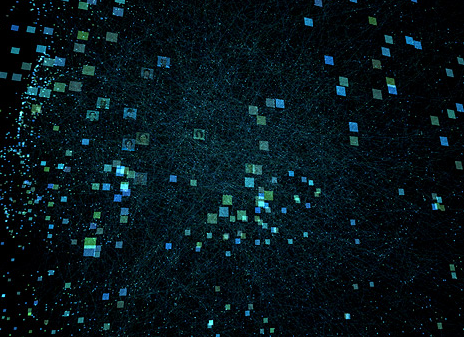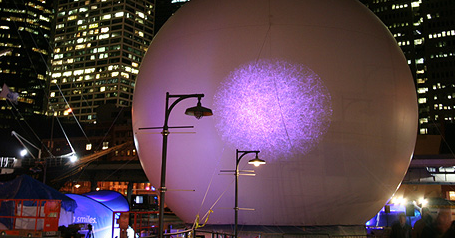 I have one word for this -- gorgeous. The screenshots don't do it justice, so make sure you check out the demo.